Author: Stefan Liebald
Stefan Liebald is a scientific staff member, lecturer and PhD student in the S2O team at the Chair of Network Architectures and Services at Technical University of Munich (TUM). He received his Master's degree in informatics from TUM in February 2016.
His main areas of interest are computer networks, the Internet of Things with a focus on data management, and teaching.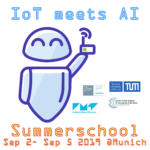 From September 2nd to 5th, TUM was one of the main organizers for a summer school with a focus on…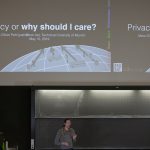 On May 10, 2019, a meetup about "Autonomous Vehicles: Safety, Security & Privacy" took place at Technical University of Munich…