Our Consortium
German partners:

Technical University of Munich (TUM) (https://www.tum.de) is one of the leading German universities in Engineering and Science with long standing reputation for scientific excellence. In 2006, the 'Excellence Initiative' of the German Research Foundation and the Federal Government for its concept 'The Entrepreneurial University' awarded TUM. TUM scientists have been repeatedly singled out for prestigious awards such as the Nobel Prize. Today, nine holders of the Leibniz Prize awarded by the German Research Council (Deutsche Forschungsgemeinschaft, DFG) give lectures and pursue research at Technische Universität München. In many international and national rankings, TUM ranks first among all German universities.
The department of computer science at TUM has a long tradition, having started lectures in computer science as early as 1967. Today, it is one of the largest computer science departments in Germany, and is regularly evaluated being among the top computer science departments in Germany.
The German part of DECENT is led by the IoT Smart Space research team (https://s2o.net.in.tum.de). The S2O team is working on autonomous management of the Internet of Things (IoT), including security, machine learning, semantic modelling, and data and service management.

FORTISS (http://www.fortiss.org) is a research and technology transfer institute with over 100 research staff members. It is an independent non-profit ICT research and development organization closely associated with the Technical University of Munich (TUM). It was founded in 2009 with the sponsorship of the Bavarian Ministry for Economics as a co-location center where practitioners work together with academic researchers from the TUM for advancing application-driven research and for facilitating an accelerated transfer of ICT research results into industrial practice. The Research Center FORTISS is now a state research institute of the Free State of Bavaria and stands for the cutting-edge research and development solutions in software, systems and services. As part of the mission of FORTISS, the research results in the field of softwareintensive systems and services are transferred to the industry to be applied in the challenging domains such as smart grids, industry 4.0, autonomous vehicles, robotics etc. FORTISS is an active member of several industrial associations such as ARTEMISIA and BITKOM. It is an affiliate partner of the EIT ICT Labs (later rebranded EIT Digital) since 2010 and it played a major role in building up the smart energy systems and the cyber-physical systems action lines of the EIT ICT Labs. Since 2013, FORTISS is a satellite co-location centre of the EIT ICT Labs, a leading European open innovation organisation.

Framatome is a major international player in the nuclear energy market recognized for its innovative solutions and value-added technologies for designing, building, maintaining, and advancing the global nuclear fleet. The company designs, manufactures, and installs components, and fuel and instrumentation and control systems for nuclear power plants and offers a full range of reactor services.
With 14,000 employees worldwide, every day Framatome's expertise helps its customers improve the safety and performance of their nuclear plants and achieve their economic and societal goals.
The brand Covalion expands Framatome's product portfolio by large scale energy storages and hydrogen solutions for "Power to X"-applications.
Framatome is owned by the EDF Group (75.5%), Mitsubishi Heavy Industries (MHI – 19.5%) and Assystem (5%).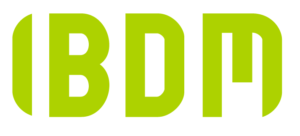 The name IBDM means "innovative consulting service measurement technology". Founded in 1997, the company describes itself as an optimization service provider in the field of technical building equipment. The IBDM puts professional technical equipment into operation and thus ensures a comfortable climate in buildings. After such commissioning plants can still be energetically optimized. The technical systems are heating systems, refrigeration systems, air conditioning and ventilation systems, sanitary facilities and control systems.
The IBDM uses a lot of mobile monitoring for its purposeful work. The measured data obtained are then analyzed and often serve as the basis for simulations, or the plants are set the correct parameters of the system technology based on the measured data.
The IBDM also develops software for processing the large amount of data. Over the last 20 years, TGA-Soft has become a unique piece of software that enables a completely paperless business operation (even on the job site).
In addition to lectures and training on energy, the IBDM also offers planning services according to the BIM standard.
The customers of IBDM GmbH are mostly industrial and commercial enterprises, e.g. Banks, insurance companies, pharmaceutical industry, car manufacturers, municipal utilities, …
The field of application of the IBDM GmbH is beside Germany also the European foreign countries.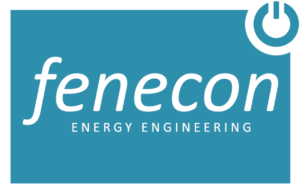 FENECON has several years of experience in product development and design of battery storage systems for private households, multi-family houses, commercial and agricultural areas. We also deal with innovative business models and the necessary control systems for battery storage systems in application combinations in commercial and industrial drives. As asupplier of storage systems in various sizes – from small stores from 3 kW / 3 kWh for single-family houses up to projected stores in the megawatt range – belong to the customers of FENECON, as well as homeowners and traders, utilities and network operators.
The FENCON energy management system optimized for multi-application applications, whose source code is published in the open-source OpenEMS project, is the single-most important feature of FENECON. From the optimization of the algorithms for the loading and unloading of the storage, FENECON hopes to improve the cost-effectiveness of the systems and thus increase the attractiveness for its customers.
Finnish partners: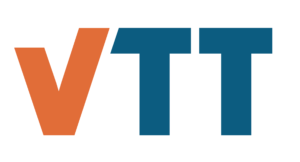 VTT Technical Research Centre of Finland Ltd (http://www.vttresearch.com/) is a state owned and controlled non-profit limited liability company established by law and operating under the ownership steering of the Finnish Ministry of Employment and the Economy. VTT's activities are focused on three areas: Knowledge intensive products and services, Smart industry and energy systems, and Solutions for natural resources and environment. VTT is impact-driven and from its wide multi-technological knowledge base, VTT can combine different technologies, produce information, upgrade technology knowledge, and create business intelligence and value added for its stakeholders. VTT has a staff of 2192, net turnover in 2015 was 157,9M€ and other operational incomes were 92,6M€. Over the years, VTT has gained vast experience from participation in numerous European R&D Framework Programme projects and within various thematic programmes. VTT is ranked among the leading European RTOs. VTT is currently involved in key EU projects of the smart grid domain and the Finnish smart grids and energy markets research programme managed by CLEEN Ltd (strategic centre for science, technology and innovation of the Finnish energy and environment cluster). VTT is also a member of the joint programme on Smart Grids of the European Energy Research Alliance (EERA) that targets on coordinating energy research for a low Carbon Europe.

Empower IM Oy is an independent service provider whose main business domain is in the energy markets and related services. We provide our energy sector customers with modern and intelligent information system solutions and information management services to improve the efficiency of their business. Our services cover the entire energy sector value chain and can be divided into three main categories: Operational Services, ICT System Services and Control Room Services. In addition to a service portfolio, we develop and operate our own IT-systems in the fields of Customer Information Management, Energy Data Management and Energy Management. In Finland we currently manage and deliver customer service and billing system capabilities to around half of the Finnish electricity grid and manage the automated meter data logistics for several utilities. We serve over 100 energy market participants in the Finnish and Nordic region. We are part of Empower Group, which is owned by AAC Capital Holding together with the management

Wirepas is focused on providing the most reliable, optimized, scalable and easy to use device connectivity for its customers. Wirepas Connectivity is a de-centralized radio communications protocol that can be used in any device, with any radio chip and on any radio band. With Wirepas Connectivity there is no need for traditional repeaters because every wireless device is a smart router of the network. The connected devices form the network – easy as that. Wirepas has its headquarters in Tampere, Finland and offices in Australia, France, Germany, South Korea, the UK and the United States.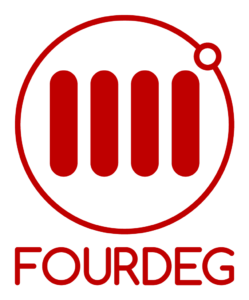 Fourdeg (http://www.fourdeg.com) is a Service company for optimizing heating of buildings. The Service improves indoor comfort with individual and stable heating, and saves in heating costs with lower heating energy consumption and Demand-side Management (DSM). The savings are achieved by heating or cooling each room individually at the right time, with the appropriate heating energy, and based on the room's intended use.
The company's core competence is a cloud-based Service utilizing patented predictive algorithms. The Service operates electronic wireless radiator thermostats in district or central heated buildings. It works fully automatically at room-level accuracy in any size of old and new buildings, including both commercial and residential premises. Everyone in the heating value chain benefits from the Service.
As a Business-to-Business Software-as-a-Service (B2B SaaS) Fourdeg partners with Energy-, Construction-, Energy Service- and Property Management Companies. Our common customer is the Building Owner.